Inflatable watersports toys and tow ropes all in stock. Fun on the water with our Inflatable stand up paddle board. We stock waterski harness by Airhead.
Coming soon our Inflatable waterski towable donuts. New products added daily.
Inflatable-Stand Up Paddle Board-Sup Board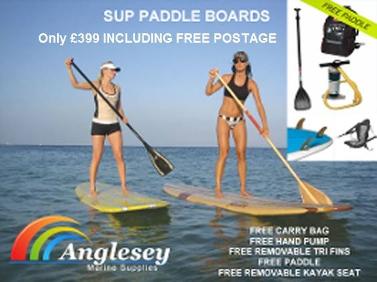 Inflatable-Stand Up Paddle Board-Sup Board
The inflatable stand up paddle board is the Full set up, excellent value, fun for the new coming season.

Sup board inflatable stand up paddle board, Sup Board , 3.3 metres in length. 6" thickness and 30" in width for excellent stability. Suitable for all person heights and weights. Flat and solid stable deck inflated to 15psi gives firmness and good stability. Manufactured from double stitched pvc laminates. The sUP Board Comes supplied with removable tri fins, free carry bag, free handpump with pressure gauge, free paddle and free kayak seat which fixes to stainless steel d rings. Also supplied with a free repair kit.

Only £399 With Free Delivery

Waterski Harness
Airhead waterski harness.

Used for water ski and watersports self centering waterski towing harness.
Only £27.99 free delivery.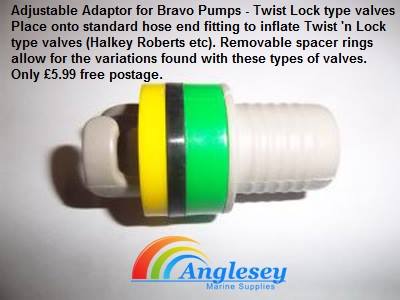 Inflatable Boat Pump Adaptor
Inflatable boat pump adaptor adjustable for Bravo Pumps - Twist Lock type valves Place onto standard hose end fitting to inflate Twist 'n Lock type valves (Halkey Roberts etc). Removable spacer rings allow for the variations found with these types of valves.
Only £5.99 free postage.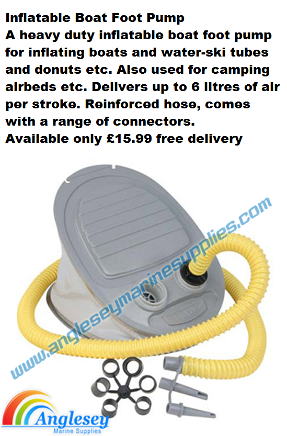 Inflatable Boat Foot Pump
A heavy duty inflatable boat foot pump for inflating boats and water-ski tubes and donuts etc. Also used for camping airbeds etc. Delivers up to 6 litres of air per stroke. Reinforced hose, comes with a range of connectors.
Available only £15.99 free delivery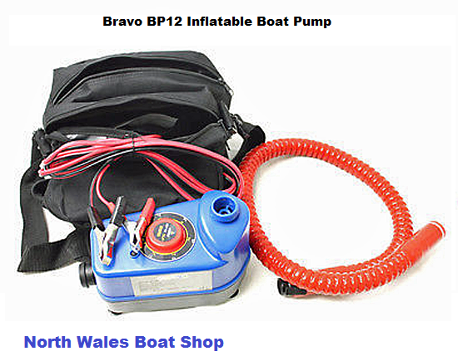 Bravo BP12 Inflatable Boat Pump
Bravo BP12 Inflatable Boat Pump
The Bravo BP12 inflatable boat pump is a lightweight 12 Volt electric pump suitable for inflatable tents, awnings and boats and sup boards, we recommend the Bravo BP12 inflatable boat pump. The bravo b12 inflatable boat pump has a maximum pressure of 14.5 psi with a piston flow rate of 160 l/min & a consumption of 20 amp max.
The bravo bp12 inflatable boat pump has an automatic stop when the selected pressure is reached and is equipped with an adaptor set for most common valves on the market today.
On offer at only £69.99
Europa V270-inflatable Boat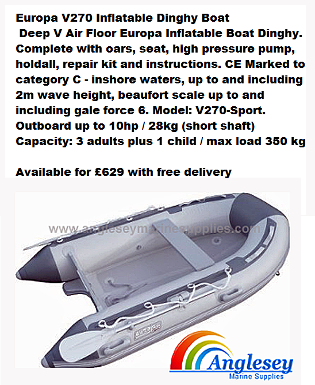 Europa V270 Inflatable Boat
Deep V Air Floor Europa Inflatable Boat Dinghy. Complete with oars, seat, high pressure pump, holdall, repair kit and instructions. CE Marked to category C - inshore waters, up to and including 2m wave height, beaufort scale up to and including gale force 6. Model: V270-Sport. Outboard up to 10hp / 28kg (short shaft) Capacity: 3 adults plus 1 child / max load 350 kg
Available for £629 with free delivery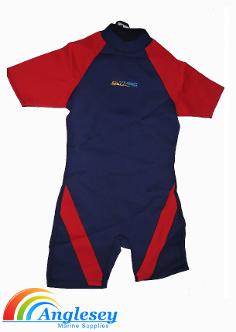 Ladies Wetsuit Or Youths Wetsuit
Ladies Wetsuit or Youths wetsuit, short leg, manufactured by Olympic. Different sizes available, Please choose from menu on right.
Available for only £23.99 free delivery.

Inflatable watersports and waterski equipment and watersport toys from Trade Marine Supplies. Inflatable stand up paddle boards great fun on the water. Waterski, harness, donuts,and floating rope make us your first stop.